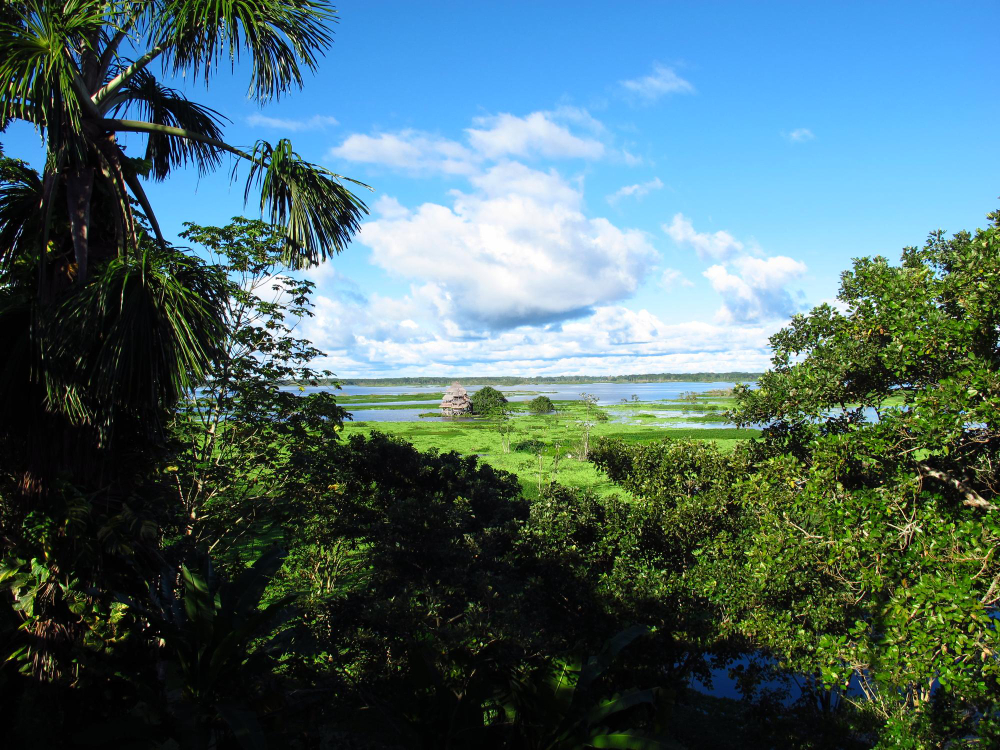 Iquitos is known as the largest city that cannot be reached by road, so getting there feels like an adventure from the start! Despite being Peru's largest city on the Amazon River, Iquitos is one of the world's most isolated towns due to its remote location.
In Iquitos, you'll find species that don't exist anywhere else and experiences that you won't find anywhere else in the world. A gourmet restaurant floats down the Amazon River, and there's even a Treehouse hotel where you can live out your childhood fantasy!
Luxury river cruises and rustic lodges serve as home bases for daily excursions that take you deeper into Peru's Amazon rainforest. On an Iquitos tours amazon into the Peruvian jungle, you can photograph lush jungle landscapes, spot wild animals in their natural habitat, taste Peruvian superfoods straight from the tree, and listen to the symphony of sounds around you.
Where is Iquitos? Iquitos Geography
Iquitos is located in Peru's Loreto region, north northeast of Lima, along the Amazon River. This jungle city is the capital of the Peruvian Amazon and is considered the Amazon's gateway.
The Peruvian Amazon Rainforest is divided into two sections: northern and southern. Iquitos is located in the northern Amazon, close to the borders of Columbia and Brazil. Puerto Maldonado, located in Peru's Madre de Dios region, has lush biodiversity that thrives along the Madre de Dios river. The southern Amazon is closer to the borders of Bolivia and Brazil.