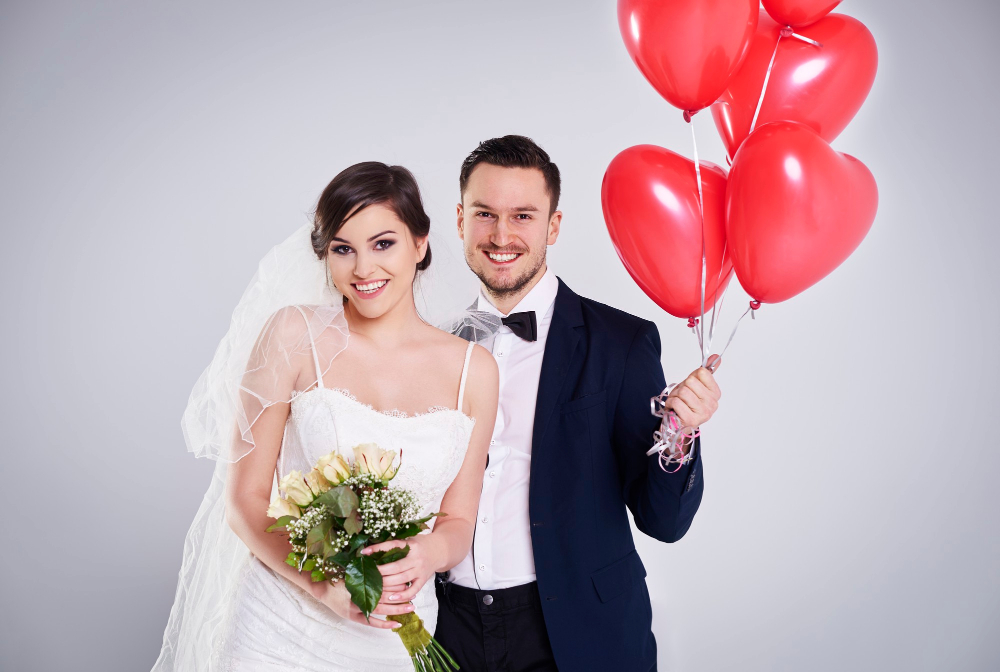 Whilst there's certainly an art to creating unforgettable evening wedding invitations, the task doesn't have to be daunting, challenging or impossible. With a little know-how, it's easy to create unique and beautiful invitations that delight and impress every guest that you invite to join you on your special day.
If you haven't got a clue about where to start, here are some inspired ideas to motivate you to create your own piece of wedding day art…
Choose Your Theme
To ensure that evening wedding invitations stand out from the crowd, and entice the invited guest to attend the event of the year, it's absolutely essential that you choose the theme of your big day with care. Your wedding theme should ideally reflect your personal taste, as individuals and also as a couple, your style, your personalities, and shared interests.
To make your invites truly memorable, choose a bold theme that can easily be translated into a variety of decorative elements. For instance, if you and your beloved share a passion for sports, movies or travel, your wedding theme can highlight the other love in your life.
You can use the theme to decorate the wedding ceremony and reception venues, and also to inspire your choice of wedding attire, floral arrangements, catering and music. Creating an enjoyable and immersive experience for your family and friends will guarantee that your wedding is fondly recalled for many years to come.
Add Personalisation
Once you've settled on your wedding theme, you'll next need to decide how to create wedding invites that provide a perfect glimpse of your dream fairytale occasion.
Adding personalisation, in the form of a beautiful engagement photo of you and your future spouse is a charming way to convey your wedding theme. Decorate the card with elegant and timeless calligraphy or modern graphics to enhance the visual aesthetics. If you prefer, you can opt for a wedding invitation design that showcases a stunning illustration, graphic print or other special feature that draws the eye.
Don't be afraid to personalise with text that shows off your quirky personality and sense of humour, or your unique style and taste. Design a chic wedding invite template, and add decorative embellishments, such as a border, a fancy font or raw edging, for an instant wow factor. Make sure that you have plenty of space to include all of the vital information, like the date and time, and the ceremony and reception venue locations.
Customise With Colour
Instantly upgrade your wedding stationery suite with cool customisation. Instead of relying on your wedding invites to do all the work of wowing your guests, customise the liner of your premium quality paper envelopes with colour.
Add a solid colour insert in an accent shade that beautifully complements your wedding colours, or feature a funky pattern or design to surprise each invite recipient. If you're artistically minded, you can create a striking 3D design that can be incorporated into your wedding envelope and revealed on opening.
If you're tying the knot in the spring or summer, customise your invites with an array of pretty pastel watercolours, or choose to display a trio of accent shades that are hot, vibrant and tropical.
Be Unique & Original
The easiest way to ensure that your guests don't forget your wedding in a hurry is to invite them via a unique and original invitation. You won't be breaking any long-held and traditional wedding etiquette rules in you choose to bypass a card sent in an envelope, as your invite, in favour of a message in a bottle, a jigsaw puzzle, a balloon that needs inflating or an alternative novelty item.
If you've chosen an unusual wedding theme for your special day, allow it to inspire the design of your invitations too. For example, ticket and passport style invites are perfect for a destination wedding, while props like old camera film canisters, vintage vinyl records and hollowed out books are uniquely inventive.
You can also swap luxury paper for other materials like natural recycled wood, fabric or acrylic. You can't go wrong when you use your imagination to create an unforgettable wedding invite that speaks volumes about your personalities and shared interests.
Include The Details
To build excitement for your wedding day, make sure that you give your guests all of the important information needed so that they can make the necessary arrangements to attend. This means including a custom map that pinpoints your wedding ceremony and reception venues, recommended accommodation in the local area, and other places and matters of interest.
Giving your guests a glimpse into your big day will encourage them to send their RSVP cards in good time, so that they don't miss out on attending a truly unforgettable wedding.
Seal The Deal
Personalisation isn't solely reserved for stylish wedding invitations that fit inside matching envelopes. You can create an unforgettable embellishment by sealing your invites with a dollop of hot, red wax, stamped with a bespoke engraving. Your VIP guests will feel extra special when they receive a wedding invitation in the post that is adorned with a monogrammed seal.
You can also create your own unique eco-friendly rubber address stamp and us it to let your family and friends know where they can return their RSVP cards. Alternatively, personalise your evening wedding invitation envelopes with an eye-catching wedding postmark that features your joint initials.