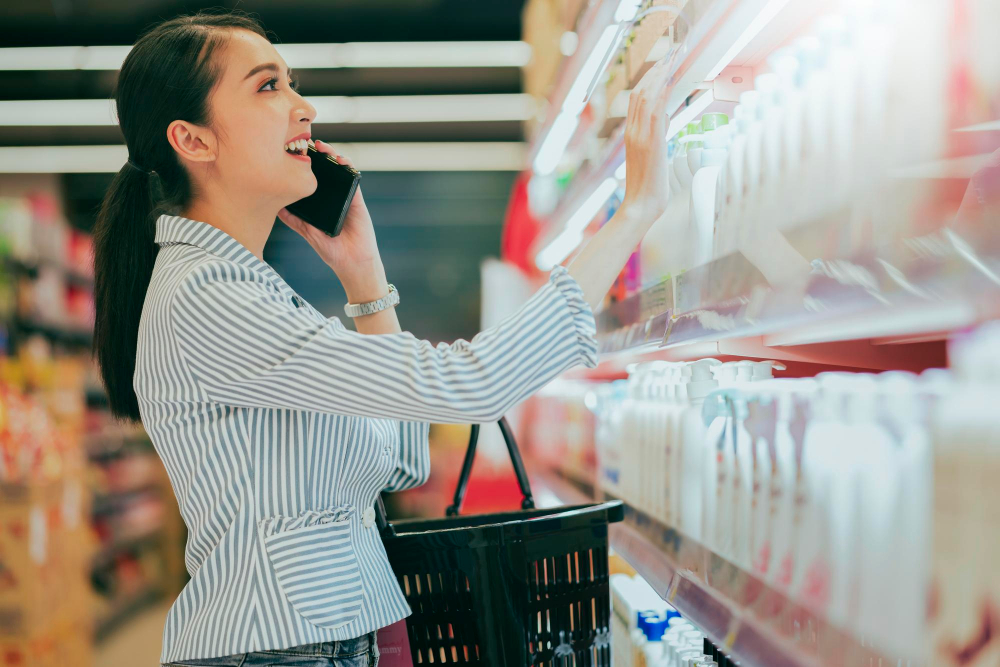 Marketing managers often use in-store promotions to stimulate sales of their products. However, consumers do not buy products, they buy experiences these products help them to achieve. Therefore, the key to a successful store sampling event is the production of an outstanding customer experience while sampling your products. However, if you are looking for some tips on how to make that promotion as successful as possible, read on!
The 5 Essential Steps of Successfully Promoting Your Product with Store Sampling
In order to promote your product with in-store sampling, you will need to follow five essential steps.
Step One: Plan Your Sampling Strategy
First, you will need to plan your sampling strategy. This involves deciding which products you want to sample, choosing the best time for the sampling, and selecting the store where you want to do the sampling. It is hard to overvalue the importance of store sampling event management software for planning and executing the promotion for maximum impact.
Step Two: Coordinate With Retailers
Once you have decided on your sampling strategy, you will need to coordinate it with the retailers. This coordination will ensure that the sampling is carried out smoothly and that all of the necessary preparations are made. It is very helpful if your retail partner appreciates the value of Customer Experience for their brand and uses a word-of-mouth marketing strategy to bring more shoppers into their stores.
Step Three: Execute In-Store Demo Events
Once you have coordinated with the retailers, it is time to train brand ambassadors, supply them with marketing collateral and demo supplies, and conduct the store sampling events as scheduled. This involves selecting a representative group of customers and inviting them to experience your product.
Step Four: Evaluate The Results Of The Sampling Process
After conducting the sampling events, it is important to evaluate the results. This evaluation will help you to determine whether or not your product was successful in promoting itself with in-store sampling.
How to Setup a Successful Event
To promote your product effectively with in-store sampling, you first need to set up a successful event. Here are the essential steps:
1. Identify your Target Market.
The first step is to identify your target market. This will help you to choose the products and sampling combinations and methods that are best suited for the best customer experience of your product. You will need to know what types of samples best appeal to your target market.
2. Choose the Right Location and Time for your Event.
Once you have identified your target market, you need to choose the right location and time for your event. This will ensure that the event is accessible and that the samples will be available. You should also choose a date and time of day that are convenient for both you and your customers.
3. Plan the layout of your event.
Once you have chosen the location and time, you need to plan the layout of your event. This includes deciding on how many products and samples you will have available, as well as where they will be located inside the store. You should also decide how long it will take customers to sample each product.
How to Promote the Event
To successfully promote an in-store sampling event, you'll need to plan ahead and create a strategy. Here are the essential steps:
Announce the event on social media and other channels.
Hold a press conference or media event to announce the event and feature your product.
Plan a sampling strategy.
Prepare your product for sampling.
Organize the sampling event.
Collect data and feedback from participants.
Make adjustments based on feedback.
The Most Efficient Way of Handing Out Items for Promotion
One of the most effective ways to promote your product is through in-store sampling. This is when a company allows customers to experience its products before they purchase them.
There are a few things you need to do in order to successfully hand out items for promotion through in-store sampling:
– Make sure that your products are of high quality. If your products are low quality, customers will be less likely to try them out.
– Make sure that you have a limited selection of products. If you only have too many products available, customers may feel intimidated by the choices they have to make and decline to experience any.
– Be creative when handing out products for promotion through in-store sampling. You don't want customers to feel like they are being forced to purchase something. Instead, make it seem like a fun experience.
What to Do After the Event?
After a product sampling event, there are a few essential steps that you need to take in order to ensure a successful promotion.
First, make sure that all of the participants have had a chance to take the product and give feedback. This will help you ensure that your event was successful and that you got the most out of it.
Next, make sure that all of the products are accounted for and stored in a safe place. This will help you avoid any possible theft or loss of inventory after the event.
Finally, make sure to compile all of the feedback into a report so that you can use it to improve future events. This will help you create a better experience for everyone involved and guarantee greater success.