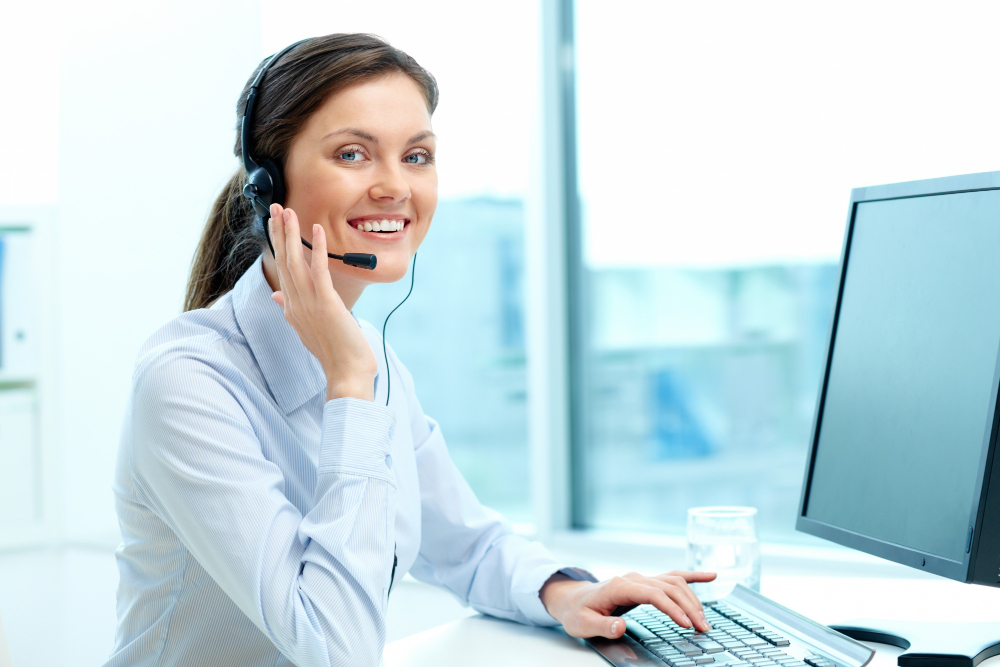 An answering service can be useful for almost any business. So, a call answering service can be helpful and advantageous for you whether you run a real estate agency, a medical clinic, a retail business, or a beauty salon. This is due to the fact that they can assist with managing customer calls, field calls after hours, take over for you when you're absent (like when you are on vacation), and can also replace a full-time secretary.
Advantages of an Answering Service
Increases Employee Productivity
Even while phone calls can be highly distracting, using a cell phone while at work can be especially so. The continual use of a phone might reduce everyday productivity, even though they are wonderful for business and help you stay in touch with clients. Also, it might disrupt the flow of work and make employees spend more time trying to solve customers' problems.
A live answering services is economical and increases productivity by reducing interruptions. It aids employees in keeping up their momentum and concentrating on crucial tasks.
Helps Control Labor Costs:
Labor costs can be high for many small firms. Even while this expense may be expected, you don't want it to become out of control, especially if you're a startup. As a result, using an answering service can help cut down on any additional expenses related to hiring a dedicated receptionist or administrative assistant. This will enable your company to save money that may have gone towards paying a full-time employee who only works a few hours every day.
Removes the Need for Hiring New Staff:
Recruiting new employees can be very taxing. After you hire new employees, you must account for training and supervision time and effort in addition to the costs mentioned in the preceding point. Two things happen when you employ a business answering service. You first remove the pressure of employing new people, and you next remove the requirement to supervise new hires until they catch up to the pace of their work.
Maximizing ROI:
Every business has a major goal, which is usually to maximise the ROI. Spending a lot of money on marketing is useless if you are not available when sales calls come in; this will drastically reduce your ROI. So, if your company partners with a live answering service, you won't miss any sales opportunities when your staff is unavailable. With a competent answering service, you will have hundreds of leads in your inbox first thing in the morning, maximising your ROI.
What Businesses can Benefit for an Answering Service?
Attorney:
Whether you're starting a solo practise or working with a partner in a large law firm, you'll understand the value of providing excellent phone service to your clients (existing and potential). You may not be available to answer a call at any time of day or night, especially if you are also dealing with a busy law firm.
This is where an attorney professional answering service comes in. This will allow them to provide professional assistance to every client call because they have received comprehensive, industry-specific, and company-specific training.
Healthcare:
Health care answering services make it simple for patients to contact medical offices, such as independent general practitioners, dentists, veterinarians, and so on. A live answering service also allows you to focus on the patient you're with rather than just the ones on the phone.
Restaurants:
Few industries compete as fiercely or rely as heavily on customer satisfaction as the hospitality industry. If your restaurant's customer service falls short, your clients and customers will go elsewhere to satisfy their daily cravings. Missing out on a reservation means more than just missing out on revenue; poor service generates negative reviews, which spread to other users, resulting in an unfavourable domino effect.
To make reservations, customers require information and a quick response. A restaurant answering service ensures that you never miss a call and capture a lead for every special event, that you make the right impression, and that you always stay one step ahead of the competition.
Beauty and Wellness:
If you walk into any busy salon or spa, you will notice that their phones are constantly ringing. Salon professionals will face difficulties in balancing their busy schedules and answering client calls. You can create communication helplines with the help of an answering service to connect with potential customers. This option is significantly less expensive than hiring additional employees.
Maintenance:
If you work in plumbing, HVAC, or electrical maintenance, you should understand that a telephone, like a plier or a screwdriver, is an essential tool for your business. Timely professional phone service will give you a competitive advantage and make you more responsive to the needs of your customers. A business answering service is critical for your line of work because it allows you to be available for any emergency and allows the operators to follow a specially developed protocol for dispatching service personnel.
Conclusion:
Answering services are an excellent way to complete tasks even when you are not present. They present your company to customers in a professional manner, increasing footfall and driving profits. It also beats having a dedicated receptionist or a full-time call responder who leaves at 6 p.m. every night!