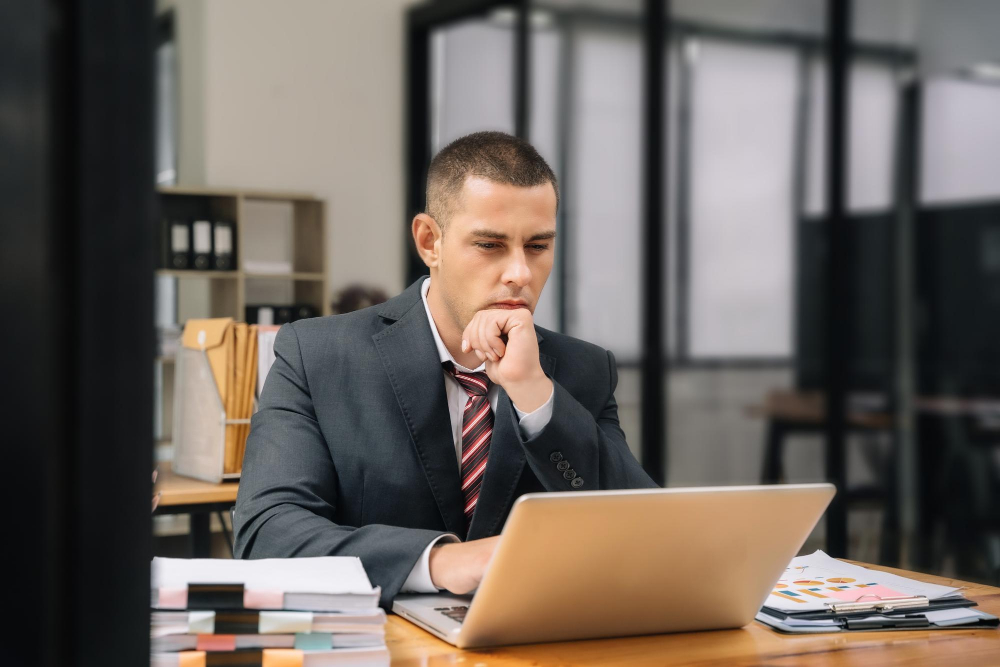 There are lawyers who specialise in bankruptcy due to the complexity of bankruptcy law. You are not required by law to have legal representation for personal bankruptcy. But when things are complicated, it makes sense to seek out expert advice.
STRESS RELIEF
Putting the client at ease is one of the bankruptcy lawyers most crucial responsibilities. You get answers to your questions, advice, and the assurance that the bankruptcy process is in competent hands when you work with a reputable attorney. Additionally, your attorney can help you set up credit counselling to assist you in averting future monetary issues.
ENSURE YOU GET THE MOST OUT OF BANKRUPTCY MEETINGS
You must appear in person at all meetings required by the bankruptcy process, such as the creditors meeting. A trustee who has been given your case by the court runs these meetings. Your creditors' representatives or their attorneys will question you or your representative about your financial situation during the creditors' meeting. If you have disclosed all of your creditors, debts, and assets, you may be asked if you have read and signed your bankruptcy petition. The trustee makes a decision at the conclusion of the meeting regarding whether it should be adjourned or continued at a later time. A competent attorney makes sure that your rights are upheld and that nothing is missed during these meetings.It is also less likely that you will need to show up later in bankruptcy court if you have strong legal representation.
NAVIGATE COMPLEX LEGAL MATTERS
The law of bankruptcy is intricate. You can get assistance from a competent attorney in understanding the legalese used in the proceedings. Consideration must be given to each bankruptcy situation, such as whether filing under Chapter 7 or Chapter 13 is preferable. Additionally, each district court has its own set of guidelines that must be recognised and followed. An experienced attorney will give you tips on how to stay away from theft, fraud, and hiding or destroying of property. These strategies are unnecessary because there are legitimate legal ways for you to rebuild your life.
PAPERWORK
Attorneys for bankruptcy cases assist with the filing of documents and forms. Your case might be dismissed if one form is missed. The forms for Chapters 7 and 13 are different from one another, and there are additional forms called "schedules" that specify your assets, sources of income, and outlays. You must also complete a form detailing your current financial situation.
TRACKING DOWN RECORDS
The task of locating and organising all necessary financial records is one that the bankruptcy attorney must perform. Many people fret about missing documents, but an excellent lawyer can track them all down and properly present them. You can prevent a creditor from requesting a 2004(a) examination—a more thorough analysis of your financial situation—by following this procedure. When a creditor suspects that something is being concealed or that not all assets were claimed, they may make these requests.
DISCHARGE AND RECOVERY
The lawyer must ensure that all follow-up and discharge are finished. Discharge indicates that, at the conclusion of the bankruptcy process, you are no longer held accountable for your debt. In order to recover, you must first determine the reasons behind your bankruptcy and how to prevent similar issues in the future. An excellent bankruptcy lawyer can assist in setting up education about developing wise financial practises and reestablishing your credit score.
PEACE OF MIND
The goal of good legal advice is to help you get through this trying time as quickly as possible. A competent attorney completes the work on your behalf and ensures that it is done accurately and promptly.