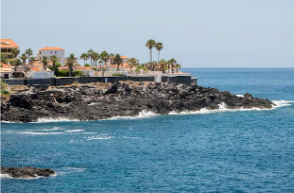 Discovering the Costa Blanca
If you're looking for a sunny and exciting destination to visit the Costa Blanca in Spain is a great choice. This region, also known as the White Coast, offers a mix of stunning beaches, charming towns, and rich history and culture. Here are some of the things you can do and see during your visit.
Exploring Alicante and Surrounding Towns
Alicante is a vibrant city with a beautiful promenade, a castle, and plenty of shops, restaurants, and bars. It's also home to the Castillo de Santa Bárbara, a hilltop castle that offers stunning views of the city and the Mediterranean Sea. Nearby towns like Altea, Calpe, and Denia are also worth a visit for their whitewashed houses, ruins, and sandy beaches.
Enjoying Costa Blanca's Beaches and Resorts
The Costa Blanca is home to some of the best beaches in Spain, from quiet coves to bustling resorts. Some of the most popular ones include Levante and Poniente in Benidorm, San Juan in Alicante, and both Calpe beaches. Many of these beaches offer a range of activities, from water sports to beach bars and restaurants. There are also plenty of resorts and hotels to choose from, whether you're looking for a luxury villa or a budget-friendly apartment.
Experiencing Local Culture and History
The Costa Blanca has a rich history and culture, with influences from the Moors, the Romans, and the Christians. You can explore this heritage by visiting museums like the Archaeological Museum of Alicante or the Ethnographic Museum of Alcoy. You can also attend festivals like the Moors and Christians in Alcoy or the Bonfires of San Juan in Alicante, which celebrate local traditions and customs. And don't forget to try the local cuisine, which includes dishes like paella, seafood, and tapas.
Overall, the Costa Blanca has something for everyone, whether you're looking for a relaxing beach holiday or an active cultural experience. With its beautiful scenery, rich history, and warm Mediterranean climate, it's sure to provide you with plenty of memories to cherish.
Planning Your Visit to the Costa Blanca
If you're planning a visit to the Costa Blanca, there are some things you should keep in mind to make the most of your trip. Here are some tips to help you plan your visit.
Choosing the Best Accommodation
When it comes to accommodation, the Costa Blanca has a lot to offer. From hotels to villas, beach resorts to golf courses, there's something for everyone. It's important to consider your budget, location, and the type of experience you want to have when choosing your accommodation. You can find a variety of options on popular travel websites, and it's always a good idea to read reviews and ratings from previous guests to get an idea of what to expect.
Navigating Costa Blanca
Getting around the Costa Blanca is relatively easy, with public transportation options such as buses and trains available. If you want more flexibility, you can also rent a car. Keep in mind that some of the smaller towns may not have as many transportation options, so plan accordingly. It's also worth noting that parking in some areas can be difficult, so be prepared to walk a bit.
Tips and Recommendations
Here are some additional tips and recommendations to help you make the most of your visit to the Costa Blanca:
If you're visiting in the summer, be prepared for hot temperatures and crowded beaches. Consider visiting some of the smaller towns or beaches to avoid the crowds.
Don't miss out on the region's rich history and culture. Visit museums, castles, and ruins to learn more about the area's past.
Try the local cuisine, which includes fresh seafood, rice dishes, and traditional tapas. There are plenty of restaurants and bars to choose from, so explore and find your favourites.
Take advantage of the natural beauty of the area, including the sandy beaches, salt lakes, and palm groves. Go for a hike or bike ride, or simply relax and enjoy the scenery.
Consider taking a tour or participating in an activity or experience, such as a fishing village tour or a visit to a local festival. These can provide unique and memorable experiences.
Remember to take plenty of photos and make memories to last a lifetime.