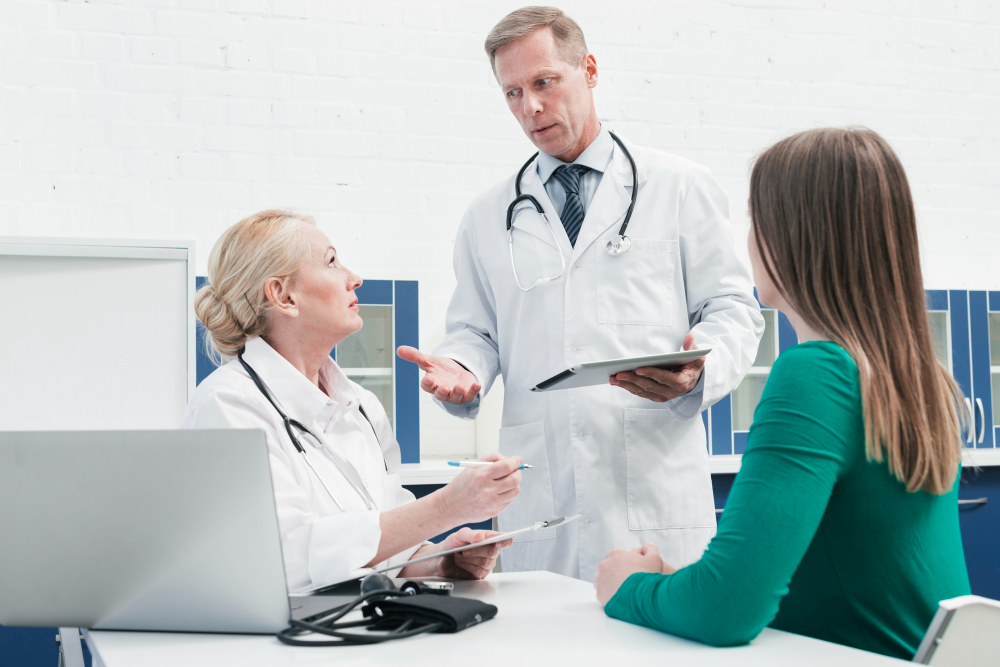 Drug development is a complex and time-consuming process, involving extensive preclinical and clinical research, in addition to an elaborate regulatory review process prior to launch. The approval process is heavily dependent on success of clinical trials, which are designed to test and validate the safety and therapeutic efficacy of a candidate drug / therapy / medical device. Delays in the completion of clinical trials often lead to additional capital expenditures and are known to significantly impact product approval / launch timelines. In the past, pharmaceutical companies have often relied on the expertise of specialty patient recruitment firms to enroll study participants in various types of clinical trials. The outsourcing of this crucial aspect of trial conduct has been shown to not only expedite the overall clinical research process, but also improve chances of success. The global clinical trial patient recruitment services market was valued at USD 9.4 billion in 2022; it is estimated to grow at compounded annual growth rate (CAGR) of 8.2% during the forecast period, according to Roots Analysis. It is worth mentioning that around 80% of the clinical trials are delayed due to insufficient patient recruitment. Further, retaining patients is also a major concern in pharmaceutical research and development; 15% to 40% of the enrolled patients drop out before the studies are completed, significantly impacting product approvals / launch timelines. Therefore, patient outreach, recruitment and retention strategies have evolved significantly, especially with the availability of a variety of digital data generation, management and marketing solutions. In fact, a number of modern technology-enabled offerings are now available to support various aspects of clinical research and patient recruitment.
PATIENT RECRUITMENT IN CLINICAL TRIALS OVERVIEW
Patient recruitment involves identifying potential participants for a clinical study and convincing / encouraging / motivating them to enroll in the appropriate trial. As mentioned earlier, this step often acts as a bottleneck, and is known to have a significant impact on approval / launch timelines. Patient recruitment is estimated to be responsible for about 40% of the overall expenses incurred while conducting a clinical trial. Cost of clinical trial advertisement, internal database management, and patient screening process is covered under this cost parameter. In addition, 32% of the drug manufacturers have cited patient recruitment as the largest driver of rising clinical trial costs. According to a study, delays in product launch are estimated to result in an average loss of USD 20 million per week in opportunity costs, for a blockbuster drug.
The recall of two anti-arthritic drugs, Vioxx (Merck) and Bextra (Pfizer), in 2005, due to several adverse events prompted the regulatory agencies across the world to increase requests for additional safety data prior to drug approval. Further, in some cases, regulatory agencies have begun to request drug developers to initiate new clinical trials for the assessment of additional parameters. Due to these additional safety data requests, demand for clinical trial volunteers have increased, which ultimately has led to the rise in the total trial costs. A steadily increasing demand for study participants and the complexities associated with patient enrollment has imposed a significant burden on drug developer companies, prompting them to enlist the services of specialty service providers.
PROCESS OF PATIENT RECRUITMENT
Recruiting patients for clinical trials can be tedious and difficult, often requiring a lot of time and money. Therefore, successful enrollment of study participants in a clinical trial requires a well-managed and thorough plan. The following steps are involved in the process of patient recruitment:
§ Patient Identification: This involves the identification of suitable patients as per the study protocol by principal investigator (PI). This is usually done by pre-screening the potential study candidates from known patient databases in accordance with the inclusion and exclusion criteria of a particular study.
§ Patient Contact and Informed Consent Forms: The next step involves contacting the pre-screened patients. The patients are then made aware of the risks and benefits of the study. After reviewing the patient information sheet, the interested patients are asked to sign the informed consent forms (the informed consent form is the document that participants must sign before participating in a clinical trial).
§ Final Screening and Assessment: After signing the informed consent forms, the patients undergo a screening process to check their eligibility for the trial (as per the inclusion / exclusion criteria of the study).
§ Enrollment: The patients are enrolled in the trial if they fulfill the inclusion criteria of the study.
A patient's willingness to participate in a clinical trial is a function of following factors:
§ Awareness and Appreciation: This is a measure of the awareness (among the target patient population) regarding the study, and the extent to which recruited individuals feel that their participation is appreciated at the study site and by research sponsor.
§ Credibility: This is a measure of the credibility of the site staff involved in conducting the trial and interacting with the subject(s).
§ Education, Expectations and Environment: It includes the extent to which the patients are educated and informed about the trials in general, expectations that the subject has from the trial, as well as the quality and comfort of the clinical research environment
§ Relationship, Responsiveness and Resources: It is the measure of strength of the relationship that the site staff has with the subject and how responsive they are to the subject's enquiries and needs, as well as the resources available (or impact on financial resources) to the patient and his / her family.
§ Risk or Peril or Inconvenience associated with Study: It is the measure of the amount of risk or peril or inconvenience associated with participation in the study.
ADVANTAGES OF PATIENT RECRUITMENT IN CLINICAL TRIALS
§ Timely Trial Completion: Successful recruitment ensures that clinical trials meet enrollment targets promptly, allowing trials to proceed on schedule and potentially accelerating the development of new treatments.
§ Enhanced Data Quality: Larger and more diverse patient cohorts lead to higher-quality data, reducing the risk of biases and errors in the study results.
§ Improved Cost-Efficiency: Timely recruitment helps control trial costs by reducing the need for extended trial durations, additional patient outreach, and site-related expenses.
§ Patient-Centric Approach: Patient recruitment efforts that prioritize patient experience and comfort contribute to a more patient-centric healthcare approach, fostering trust and cooperation.
CHALLENGES ASSOCIATED WITH PATIENT RECRUITMENT
The following factors have been identified to act as barriers to the enrollment of appropriate patients in clinical trials:
§ Allocation of inadequate budget by drug developers for effective recruitment
§ Availability of alternative treatment options outside the trial environment
§ Complexities associated with study protocol
§ Delayed / lack of plan for recruitment in clinical development strategies
§ Discouragement by treating physicians
§ Fear of adverse events associated with clinical trials
§ Fear of receiving a placebo
§ Lack of awareness among physicians and patients, regarding relevant trials
§ Lack of awareness regarding benefits offered to study participants
§ Lack of communication between study participants and researchers due to language barrier
§ Lack of infrastructure and clinical support to patients in hospitals
§ Large geographical distance between patient's residence and study site
§ Negative publicity propagated by media, highlighting the trial failures
§ Stringent regulations mandating sponsors to ensure safety of patients in clinical trials
§ Social and cultural issues related to participation in clinical trials
CONCLUDING REMARKS
The various aforementioned challenges in patient recruitment and retention have led several players in the pharmaceutical industry to outsource their patient recruitment-related needs to capable, specialty service providers. Employing contract service providers for patient recruitment has shown to expedite the enrollment process. Such service providers employ a variety of outreach methods, such as social media, mobile technologies, EHRs and real-world evidence (RWE), and over time, have attained a vital role in the successful conduct of clinical research. Although some big pharma players carry out patient recruitment in-house, the growing complexity of clinical trials and demand for niche patient populations for studies evaluating orphan drugs / personalized medicines are likely to prompt developer companies to outsource their clinical research-related operations more in the foreseen future.
ABOUT ROOTS ANALYSIS
Roots Analysis is a global leader in the pharma / biotech market research. Having worked with over 750 clients worldwide, including Fortune 500 companies, start-ups, academia, venture capitalists and strategic investors for more than a decade, we offer a highly analytical / data-driven perspective to a network of over 450,000 senior industry stakeholders looking for credible market insights. All reports provided by us are structured in a way that enables the reader to develop a thorough perspective on the given subject. Apart from writing reports on identified areas, we provide bespoke research / consulting services dedicated to serve our clients in the best possible way.